PowerCLI 4.1 U1 : c'est Noël !
Posted by NiTRo | Filed under News, VMware
La version 4.1.1 de PowerCLI disponible depuis quelques jours aurait pu passer inaperçu mais lorsqu'on jette un œil au changelog, 2 nouvelles features tapent à l'oeil :
Added support for the ESX CLI functionality through the Get-EsxCli cmdlet.
Added support for ESX Top statistics through the Get-EsxTop cmdlet.
D'autres cmdlet sont très intéressantes pour les distributed vswitch, alarmes ou cluster HA mais pas aussi croustillantes !
Tout comme nous, LucD a déjà commencé à décortiquer le fonctionnement de get-esxtop. L'un des avantages comparé à esxtop (ou resxtop) est de pouvoir filtrer précisément l'information dont on a besoin. Par exemple, les stats de réservations et conflits de réservations scsi :
Avec get-esxcli, on peut jouer avec les multipathing iscsi :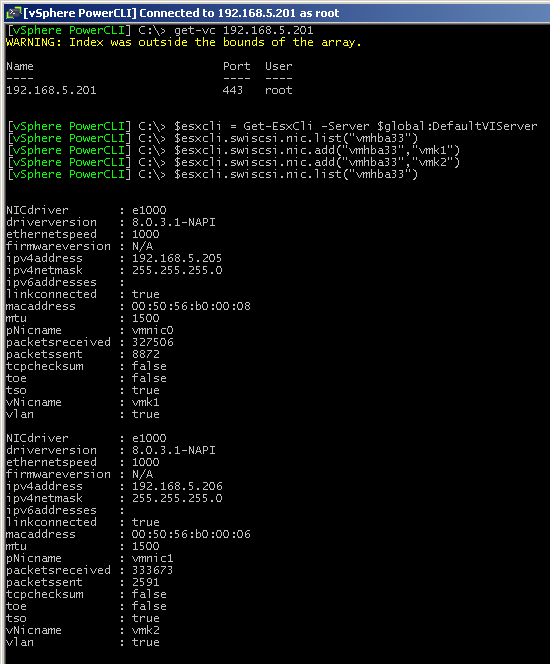 Comme de coutume en powershell, la seule limite est votre imagination
Tags: PowerCLI