N'utilisez pas Hyper-V R2 sur du Nehalem !
Posted by NiTRo | Filed under Hardware, Hyper-V
Slashdot nous rapporte qu'Hyper-V R2 est vulnérable à un bug des processeurs Nehalem (identifié depuis 2 mois). Intel semble avoir "convaincu" Microsoft de ne pas faire de communication officielle et le seul correctif disponible à l'heure actuelle désactive certaines fonctionnalités d'économie d'énergie.
Extrait que la kb Microsoft :
This problem occurs because spurious interrupts are generated on the computer that uses Intel code-named Nehalem processors. These interrupts are caused by a known erratum that is described in the following Intel documents.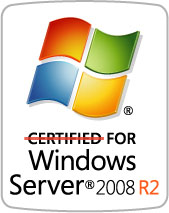 Tags: bug