VIX & Kerberos Double Hop
Posted by NiTRo | Filed under Kb, Tips & Tricks, VMware
Lors d'une petite session de PowerCLI avec les célèbres (mais bientôt deprecated) VIX APIs, nous nous sommes heurté à une limite de sécurité bien connue des admins Microsoft: le Kerberos Double Hop.
Pour résumer, nous avions besoin d'exécuter un script situé sur un share depuis un ensemble de VM et nous avons bien évidement tenté de profiter du fait que VIX supporte le SSO, comme des gros fainéants. Et là, c'est le drame:
When using Integrated Security, anonymous access is disabled, and impersonation is turned on, a security measure kicks in and doesn't allow your site to access resources on any network servers.  This includes access to a UNC path directly from IIS or SQL Server using Windows authentication.
Il nous a suffit de passer les credentials à l'Invoke-VMScript pour que l'UNC devienne accessible: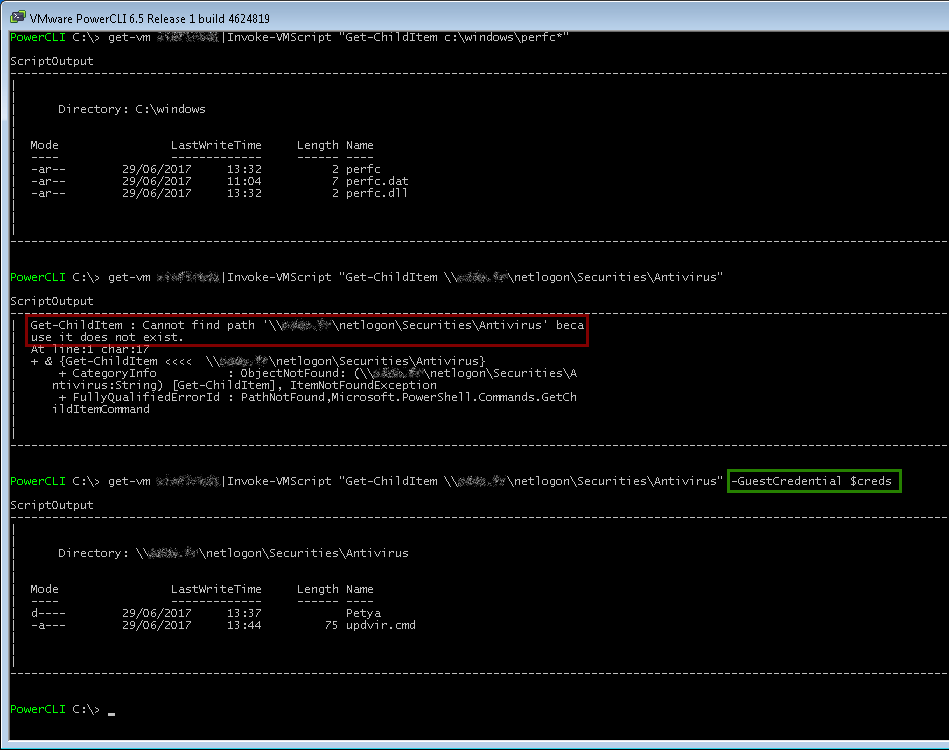 Tags: kerberos, PowerCLI, powershell, VIX